10 min read
From Spec Ops to Tech Ops: How to Adapt to a Civilian Career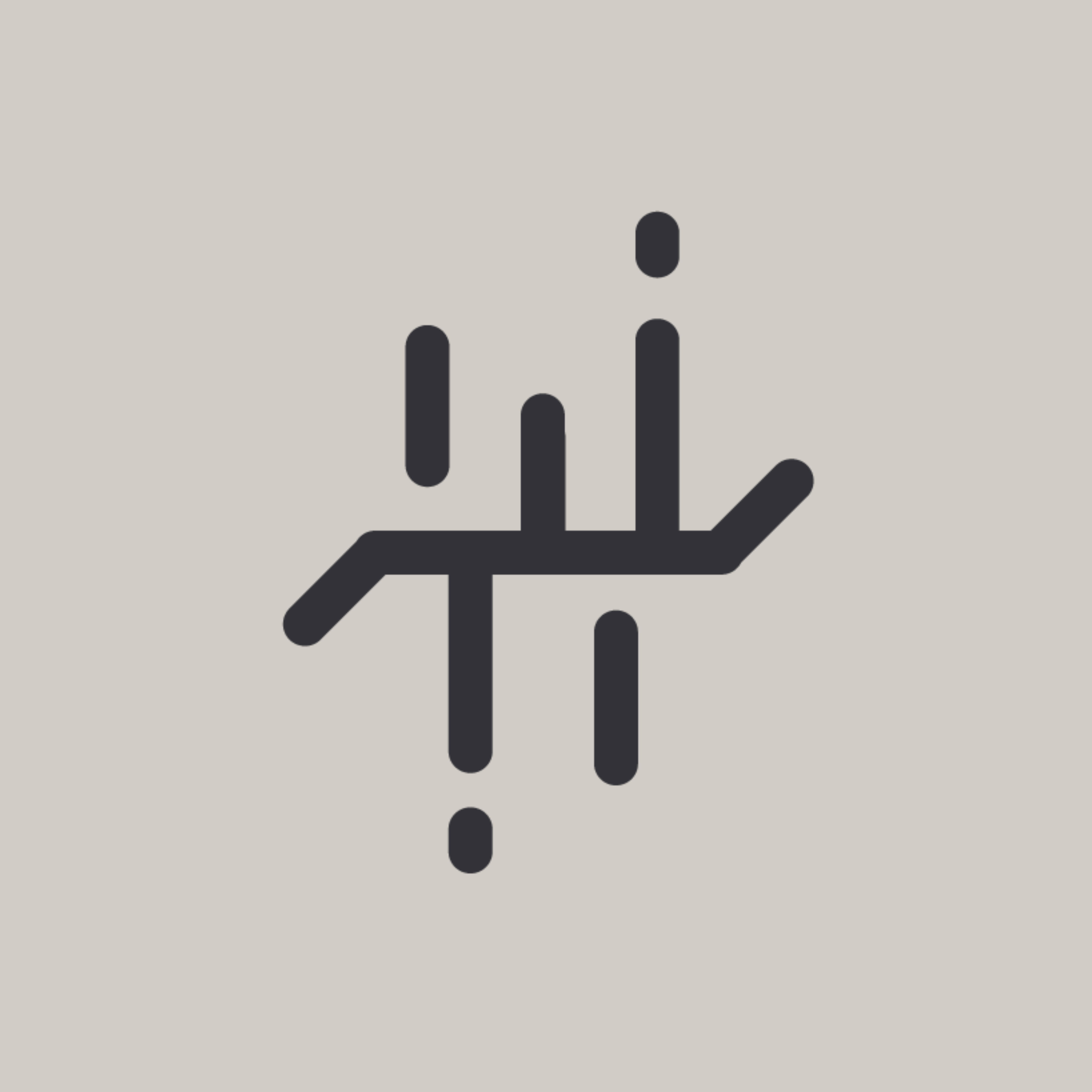 The PVM Team April 20, 2022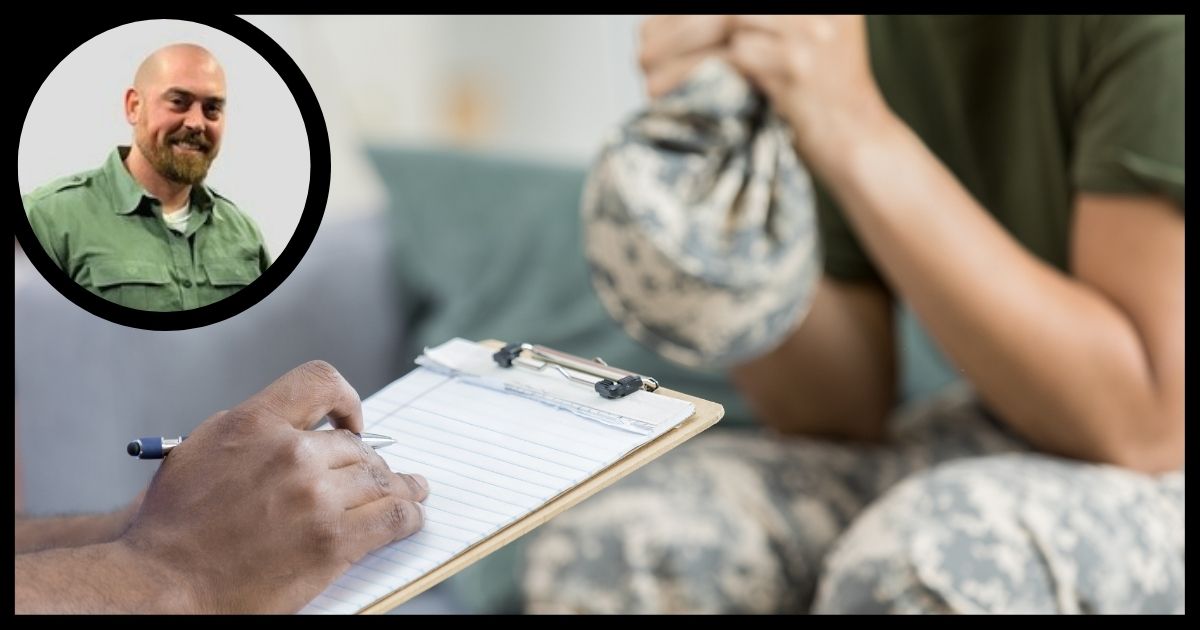 We took time to catch up with our newest PVMer, Sam Sams, to talk about his background in the SOF community, his transition into the civilian space after serving in the Marine Corps, and what he's working on now at PVM. Sam is our new head of talent acquisition and is already bringing a wealth of experience and insight to our team. He's also located in our hometown community of St. Petersburg, FL, and will be working within the St. Petersburg Maritime and Defense Technology Hub as well. Learn more about Sam below.
How did you end up in the military?
Sam: I grew up in a small town in Northern Virginia. It's very rural and there's not much going on there. I knew I wasn't going to college, so I understood what it meant to be stuck in my hometown. I knew early on that college wasn't for me at that time. So, I decided I was going to join the military. And then I picked the Marine Corps, as everybody said it was the hardest one to do. So, I decided to do it.
Tell us about your entry into the Marine Corps.
Sam: To tell you the truth, I didn't know anything about it. I joined in a weird timeframe, in 2000. It was my junior year in high school, going into my senior year. It was called the delayed entry program. When I graduated, I went to boot camp in July... I was in boot camp for September 11, actually.
Oh, wow. What was that like?
Sam: It felt fake… And the reason I say that is, from day one, when you go to the Marine Corps boot camp, it's very much like we're all going to war and it's all about fighting, right? War, war, war. So, I was actually in the part of boot camp called BWT, Basic Warrior Training. I can still remember the day we were low crawling under barbed wire with simulated machine gun sounds and all that stuff. And they stopped us and said, "Hey, everybody, back to the barracks," which is not that odd in the Marine Corps. But then they were like, "Hey, who here has family in DC?" Me. I have family. Northern Virginia is near DC, so a lot of people work there. So, I raised my hand and then they told me, we've been attacked. We saw a short clip of what was happening, but that was about it. And we just went right back to training. I didn't really get the full experience of what happened, and it wasn't fully digestible for most people anyway. At the time, we just didn't know the magnitude of what was going on because we were living in a vacuum.
So where did your career go from there?
Sam: I graduated boot camp and from there, I went to infantry school. I got into the Marine Corps itself around January, February of 2002. My unit was already preparing to go to Japan, so I spent my first six months to a year in Okinawa. I spent my first tour in Japan, then I was back in the United States for probably about nine months. And when we returned from Japan, we were the only infantry battalion that was not deployed at the time. I was in Camp Lejeune and there was literally nobody else there besides our battalion from an infantry standpoint. In 2004, I deployed to Afghanistan on my first combat tour. We were about an hour outside of Kabul. I came back at the end of 2004, turn around and start my work up to go to Iraq. So, my second tour was in Iraq, outside of Fallujah. And then I transitioned back to the States in late August of 2005. And then that was the end of my career with the Marine Corps.
Only two weeks later, after getting back from Iraq, I was a civilian. When everybody talks about culture shock and the transition I had, I experienced that to probably the highest degree. And then I knew I needed to get a job because I was no longer in the military, and I didn't know what I was going to do. But, I used all of my experience in different roles to build a resume.
My first job out of the Marine Corps was as an admin at Nextel in Reston, Virginia. I did that for about four months because I was on a contract gig. Nextel then merged with Sprint and they got rid of their contract staff. From there, I found my way into recruiting.
I was recruited by a recruiting company that specializes in transitioning military. That was a really natural fit for me. After I cut my teeth in the agency side of recruiting for a couple of years, I ended up in the government contracting space, where I've been for the past six years. I've always supported some sort of DOD intelligence and cleared community recruiting from day one. From 2005 to 2012, I earned my bachelor's and my master's while working full-time. In 2010, I was on a contract supporting the National Geospatial-Intelligence Agency. I was brought in to help them revamp their whole recruiting process; it was recruiting internal government individuals to deploy overseas. I built a cradle-to-grave recruiting process from the ground up to include process improvements on their technology and support to all of their customers. I spent my time managing all the deployments that support DOD, the intelligence community, plus all of the SOF customers. So, anybody who went overseas with NGA between 2010 to 2016, they probably spoke with me and went through my process.
Can you speak to what your own transition to civilian life was like?
Sam: The military is like a company. And I think people get caught up in thinking the military will take care of you your whole life. They do that for you while you're in, right? Like most companies. They care about you while you work for them. But once you're done, it's very different. Don't get me wrong, it's good that you have that veteran tag on your name and your profile, and you're able to give back. But I think people rely too heavily on the military when they're transitioning out, thinking that they're setting them up for the most successful process.
They train you to the best of their ability, but they're not civilian companies, right? Most of the transition information and knowledge that you get are from people who did 20 years in the military. And then their next job was to teach people how to transition to civilian life. They're doing their best with limited information. Well, at the end of the day, that's less than ideal. They've never had to apply for a job. They didn't go to interviews. They didn't live in the civilian world. They're trying to make it as successful as possible, but they don't know what they don't know. They miss a lot of that information, the intangibles of what it is to work for a corporate company and how to act, speak, and dress. All of that is just you re-learning yourself and it can be a bit of a culture shock.
For example, when I left the Marine Corps, I was back from Iraq the first week of August and then at the end of the second week of August, I was at home in Virginia. It wasn't the best transition, mentally and physically. It was very nerve-wracking. It's a lot of anxiety and fear of the unknown. That's why a lot of why people stay in the military. But, this is helping those individuals today, it's very important to me because I had to learn a lot of things through mistakes that I wish I had somebody to tell me then. How to transition, what that looked like, and what not to do. And that's really what I try to do today——help others not have to live through those mistakes.
Any mistakes you're comfortable sharing?
Sam: One would be not valuing your experience and your skill sets. A lot of transitioning military are extremely underpaid. But they don't know that. Again, you don't know what you don't know. So, you may be working for half the amount of money that the person beside you is because one, maybe you didn't translate your skills correctly. And two, you just assumed what you were making in the military is equivalent to the civilian world, but it's not even close. Many of those in the veteran community fall prey to the problem of taking a job where you're overqualified and underpaid.
What are some of the most important lessons you've learned over the years?
Sam: The thing with the government contracting industry is, it's a small industry and small community. There are hundreds of thousands of people in it, but it's still small compared to the rest of the civilian world.? I think the cleared population in the corporate world is in the realm of 1%. It's smaller than 1% of the general population. And most people within the government contracting industry have a similar passion for the mission. What I've learned is that finding those individuals with one shared passion and who have a similar business perspective, will pay dividends in the long run. For instance, I got connected to PVM through a bunch of other individuals in St. Pete, and I was helping them with talent acquisition and recruitment improvement. A lot of them are small businesses just trying to get a start in the industry, and most of them are veterans themselves. I helped them, pro bono, understand the process, pricing, and everything that goes into it. For me, I just want to help other veterans.
Fast forward and I learn PVM is strategically looking to bring somebody in to help out with talent acquisition. Everyone I worked with spoke highly of the organization. . I think it's one of those things, you get what you put into it and, always being willing to help individuals within this industry, it'll come back around and pay dividends at the end of the day. And it's also so important to be genuine in this industry. That's something that gets you far; you can see through the people who are just there to sell, versus people who are there to help one another and really do care about the mission.
PVM culture isn't just our branding; we actually do care about our team and our clients.
Sam: That's one of the major reasons why I chose to go with the job. There are a lot of companies looking for talent acquisition right now. But I'm more interested in the culture and people who actually do care about the mission and put people first. That's very important.
I do a lot of volunteer work on the side where I help a lot of transitioning veterans that either are retiring or they did one tour in the military understand civilian life and how to translate their skills over, and of course, how to find a job and negotiate their salary. The military has programs and is supposed to help with transitioning, but it's not always enough. That's why I really enjoy working here at PVM and working for Pat Mack. He's very big on hiring veterans like myself and he's really focused on giving back. And now bringing that passion to the local community as well, especially St. Pete! I live on the South Side, and it's important to understand the community, to give back and provide technology programs. It's exciting and fulfilling work.
As members of the new Maritime and Defense Tech Hub, we're looking to find ways in which we can give back.
Sam: And that's something that's on my list. Alison Barlow and I have had very similar conversations on how we can build a program to empower underserved youth within the St. Pete area. How can we better help individuals gain the skills and knowledge needed to have a career and make this process replicable?
What would you say is your hope for the future of the relationship between tech and defense?
Sam: This may sound a little weird, but bear with me. I hope defense gets away from the traditional military mindset. Here's what I mean. In the defense world, it's very much a mindset where, if I can't see and touch you, then you can't do your job right. They're starting to transition away from that, but they'll need to take it further to stay competitive and have people stick in the industry. You don't want a situation where the DOD is bleeding tech people left and right because of falling behind on the relevance of remote capabilities.
COVID the past couple of years was a great example of this. 90% of the industry went remote. But now all of a sudden, two years later, we're hearing, now you can't do your job if you're not sitting on customer site. We already know from quarantine that's not always the case. Having to always be on-site doesn't foster the most innovative mindset, which should be a priority. And it's bigger than just working remote. It's the requirements that they need for each individual contract. They ask for every single skill a developer could ever have, which is overkill on what they need. Instead of having somebody who is good at building one widget, they consistently look for people who could build the whole machine. When you don't need somebody to build the whole machine, you just need them to build one specific widget. So, the people that they're recruiting, a lot of them don't exist. And if they do exist, they're getting paid way more money outside of the DOD community. And it's unneeded. So just being open-minded and thinking tech-forward is going to be very important to the health of the DOD in the future. Everybody struggles with recruiting tech folks, but there's no reason to put more constraints on yourself for no reason.
Bottom line is to be more efficient about making the most of people's skillsets—and not expecting them to encompass every single skill.
Sam: Yes. For example, the new Hub is something that would never have happened in the DOD tech space ten years ago. Just having multiple government contractors sitting under one roof sharing space and collaborating, even on work that they may not partner with, but knowledge sharing is novel. That's groundbreaking in this industry, which other industries have been doing it for 30, 40 years, because everybody was always competing. They were always out for themselves. That mentality is going away. And I think it's for the better; we need people-first mentality. Pat's always talking about win-win-win scenarios. I think that's starting to pick up steam in this industry, and that'll help out in the long run.
We're currently a few weeks out from SOFIC, and we'll be participating in that conference. What are some things that you would like the SOF community to know about PVM and the work that we do?
Sam: There's this saying, "We hire adults." Here's what I mean by that. The culture at PVM is, come as you are. We want people who are passionate about supporting the government and making a difference in the world. Outside of that— how you dress, what you look like, where you live… not a concern to us. And that's something that's very, very different from the rest of the government consulting world. At a lot of companies, you've got to wear a suit, shirt, and tie and then come sit on customer site or within a cube on a daily basis. But being able to be creative, think outside the box, and just bring your whole self to your job? That isn't normal. I think it's something that's very important for that community to understand. The SOF community has a lot of autonomy to be creative and bring solutions. The attitude is, we will accomplish the mission and we will do it now. They're the fastest and the best. And that's what reminds me of PVM. Right away, the message was, I don't care what you look like, just as long as we're getting this done and focused on getting the mission done.
If you need a "get it done" company to collaborate with, contact us today. If you're a veteran looking for your next career, check out our job listings.